Samsung Galaxy M21 riceve Android 12 con la One UI 4.1
Arrivano delle importanti novità per Galaxy M21, uno degli smartphone medio-gamma più recenti di casa Samsung. Per il dispositivo è stato infatti rilasciato l'aggiornamento ad Android 12.
Il major update per Galaxy M21 consiste nella build M215FXXU2CVCC, è basata su Android 12 e personalizzata secondo la One UI 4.1. Come vedete dallo screenshot in galleria, l'aggiornamento ha un peso di circa 2 GB ed è accoppiato alle patch di sicurezza Android aggiornate ad aprile 2022.
L'aggiornamento è attualmente in fase di distribuzione via OTA per gli utenti indiani, e ci aspettiamo che nel breve arrivi anche in Italia. Qui sotto trovate il changelog completo.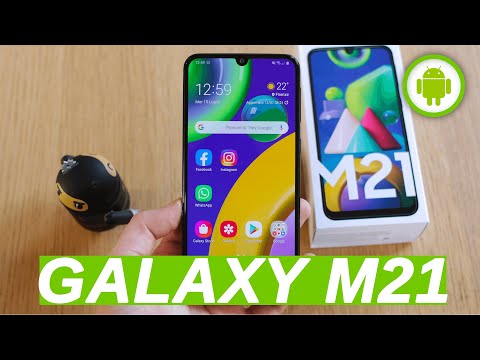 Color palette

Customize your phone with unique colors based on your wallpaper. Your colors will be applied to menus, buttons, backgrounds, and apps throughout your phone

Privacy

One UI 4.1 offers strong privacy protection to make sure your personal information doesn't fall into the wrong hands,

Permission info at a glance

See when each app accesses sensitive permissions such as Location, Camera, or Microphone in Permission usage. You can deny permissions for any apps you don't feel comfortable with

Camera and microphone indicators

Keep prying eyes and ears away. A green dot will appear in the upper right corner of the screen when any app is using the camera or microphone. You can also use quick panel controls to temporarily block all apps from using the camera or microphone.

Approximate location

Keep your exact location private. You can set apps that don't need to know exactly where you are to only have access your general area.

Day or night at a glance

Have a friend on the other side of the world! It's easier to see if it's a good time to contact them. The dual clock widget now shows different background colors for each city depending on whether it's day or night.

Switch from texts to calls Texting not cutting it?

Tap the person's name at the top of the conversation to see their details or start a voice or video call.

More search results in Messages

Now you can search your messages for photos, videos, web links, and more. The results are all filtered so you can jump right to what you're looking for.

Easier search in My Files

Find the file you're looking for, even if there's a typo or the name doesn't match exactly. The Recent files area has also been expanded to help you quickly locate files you've used or received recently.

Enhanced Edge panels

Keep your current app in view while using edge panels. Blurring has been removed to help you see more at once.

Resizable picture-in-picture

If a floating video is getting in the way, pinch your fingers together to make it smaller. Want to see more? Spread your fingers apart to make it bigger.

Quick access to pop-up window options

For easier multitasking, you can pin the window options menu to the top of the window to make it easier to access.
Samsung Galaxy M21
Display

6,4" FHD+ / 1080 x 2340 PX

Fotocamera

48 MPX ƒ/2.0

Frontale

20 MPX ƒ/2.0

CPU

octa 2.3 GHz

RAM

4 GB

Memoria Interna

64 GB Espandibile

Batteria

6000 mAh

Android

10