OnePlus One ufficiale: caratteristiche, disponibilità e prezzo (foto e video)
Dopo mesi di teaser di varia natura, finalmente OnePlus One è realtà, con le sue molte luci, e qualche ombra. Iniziando da queste ultime, sottolineiamo giusto un paio di cose: il design assai simile a quello di Oppo Find 5, al netto di tutti i proclami di "unicità" precedenti, ed il sistema di acquisto ad inviti, che già tante polemiche ha suscitato e che non mancherà di sollevarne altrettante.
LEGGI ANCHE: OnePlus One vs reflex (+video in 4K)
Ma veniamo invece ai lati positivi, riepilogando intanto le specifiche tecniche di altissimo livello di questo smartphone:
Display: 5,5'' full HD con Gorilla Glass 3
CPU: Qualcomm Snapdragon 801 a 2,5 GHz
RAM: 3 GB LPDDR3
Memoria interna: 16 / 64 GB non espandibile
Fotocamera posteriore: 13 megapixel con dual LED flash, f/2.0, e registrazione video in 4K
Fotocamera anteriore: 5 megapixel "distortion free"
Connettività: Wi-Fi ac, Bluetooth 4.1, NFC, LTE, GPS
Dimensioni: 152,9 x 75,9 x 8,9 mm
Peso: 162 grammi
Batteria: 3.100 mAh non removibile
OS: CyanogenMod 11S basata su Android 4.4
Hardware - Segnaliamo anche la presenza di due speaker stereo sul lato inferiore del telefono, e di un LED di notifica multicolore, mentre per quanto riguarda il software, oltre a tutte le personalizzazioni di CyanogenMod 11S, grazie anche al nuovo theme engine, abbiamo i comandi vocali sempre attivi e le gesture a schermo spento, che ci consentono di lanciare le nostre app preferite, disegnando col dito sullo schermo spento. Potremo inoltre scegliere se attivare i pulsanti virtuali su schermo, o avvalerci di quelli capacitivi sottostanti. Per quanto riguarda le StyleSwap arriveranno in un secondo momento, ma non ci sono informazioni precise su prezzo e disponibilità.
Prezzo e disponibilità - Sapevamo già che lo smartphone sarebbe costato meno di 350€, ma quanto meno? A quanto pare molto meno (e poi non dite che non vi avevamo avvertito). I prezzi ufficiali sono infatti i seguenti (no, non abbiamo sbagliato a scrivere!):
269€ per OnePlus One da 16 GB nella colorazione Silk White
299€ per OnePlus One da 64 GB nella colorazione Sandstone Black
Come comprare un OnePlus One - I primi 100 OnePlus One saranno disponibili tramite il concorso OnePlus Phone Smash, che prenderà il via il 25 aprile. Dirigendosi all'indirizzo oneplus.net/smash dovremo inviare un video nel quale facciamo a pezzi il nostro attuale telefono, ed in cambio avremo la possibilità di acquistare OnePlus One al simbolico prezzo di 1$, oltre ad avere la possibilità di invitare, a partire da fine maggio, poi i nostri amici ad acquistare regolarmente il telefono. Altri concorsi verranno indetti dopo lo Smash Contest.
A seguire trovate alcuni render e il video dello smartphone, oltre comunicato stampa ufficiale.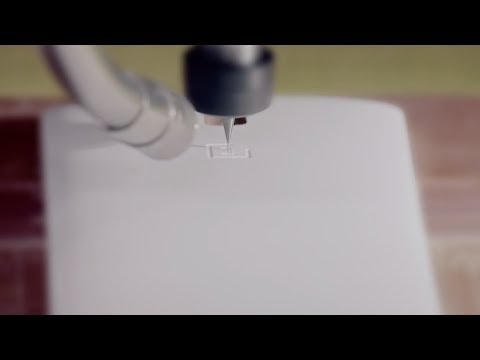 OnePlus Launches "2014 Flagship Killer", the OnePlus One

OnePlus One Features Snapdragon 801 Processor, 5.5" 1080p Display, 3100mAh battery from $299

April 23, 2014 - Following months of anticipation, OnePlus today revealed their flagship device, the OnePlus One. Embodying the OnePlus motto of 'Never Settle', the OnePlus One boasts industry leading design, superior build quality and top of the line specs at a disruptive price point.

"By paying attention to the smallest details, taking a holistic approach to product design, and working with the best partners such as Cyanogen Inc. and Qualcomm Technologies, we have been able to create the greatest day to day user experience in a smartphone without compromise," said Pete Lau, CEO of OnePlus.

Steve Kondik, CTO of Cyanogen Inc. echoed Lau's sentiments. "I am incredibly proud of the effort our team has put in to the CyanogenMod build for the OnePlus One. We've brought out the full potential of the hardware and complemented it with innovative new features to give users a fresh new experience and the tools to tailor the One to their personal style," said Kondik. "We will continue to expand this effort to provide a genuinely enjoyable and powerful operating system for the user."

Attention to the Smallest Details

The OnePlus One was designed to be beautiful, timeless and comfortable in the hand. Embracing this design language, the One features subtle curves, sleek lines and a slightly raised, jet-black display. Even the smallest details belong uniquely to OnePlus, from the custom cut and engineered PCB boards to the specially designed battery and dyed inner casing. Each component is meticulously aligned and adorned with a OnePlus logo for a gorgeous device inside and out. Measuring only 8.9mm thick, the OnePlus One is ergonomic and easy to grip, with a tapered edge of just 4.6mm.

CyanogenMod

Debuting with the One is CyanogenMod 11S, a special release tuned to take advantage of everything the One has to offer. CyanogenMod 11S reveals the first phase of a unique visual experience blending the best of Android with the freedom CyanogenMod is known for. Unlike most OEM skins, there are no limits to customizing your One - mix and match thousands of themes or return to stock with the new theme engine and store.

Advanced Camera and Gallery apps make capturing and viewing memories even more fun. Record your world in perfect detail with 4K video. Then relive it from the cloud in Gallery, organized by your life.

Championing privacy has been a core part of CyanogenMod's purpose. SMS encryption between your One and CyanogenMod or TextSecure-compatible device means chats stay between friends. Privacy Guard keeps nosey apps at bay by helping you control how they use your data.

Fast, Smooth, Powerful

The OnePlus One is powered by the Qualcomm® Snapdragon™ 801 processor with quad-core CPUs at speeds of up to 2.5GHz per core, making it the world's current fastest available processor in a smartphone. Custom Krait CPU architecture, integrated 4G LTE connectivity, Qualcomm® Adreno™ 330 GPU and 3GB of LP-DDR3 RAM combine to offer a fluid and lightning quick user experience.

"Today's premium mobile devices are measured by their ability to deliver immersive experiences through high-speed LTE connectivity and advanced multimedia, all without compromising performance or battery life," said Raj Talluri, senior vice president of Product Management, Qualcomm Technologies, Inc. "We are proud to have our Snapdragon 801 processor powering the unique OnePlus One to deliver innovative new user experiences to consumers around the globe."

A 3100 mAh battery and energy efficient display work together to power the OnePlus One for more than a full day of use.

Experience More, Capture More

The OnePlus One packs a 5.5" 1080p full HD JDI screen. LTPS and TOL (Touch On Lens) technology provide an incredibly sharp picture and make the gorgeous 178 degree vision display significantly more shatterproof.

A Sony Exmor IMX214 13 megapixel camera with f/2.0 aperture and dual LED flash delivers amazing shots day or night, made more precise and detailed by the 6 physical lenses. Even selfies are more beautiful with a 5 megapixel distortion free front-facing camera and extra wide 80 degree capture angle.

High Quality and Useful Features

The OnePlus One is more than just amazing hardware. Uniquely engineered software offers features that you really want and simplifies your user experience without adding extra, unnecessary bloat. Voice command lets you wake the device or you can launch your favorite apps by drawing pre-set gestures on the sleeping screen. Choose between on screen and capacitive navigation buttons to suit your preference.

Pricing and Availability

The OnePlus One will initially be available in Austria, Belgium, Denmark, Finland, France, Germany, Hong Kong, Italy, Netherlands, Portugal, Spain, Sweden, Taiwan, United Kingdom, and the United States in 16GB Silk White for $299/€269 and in 64GB Sandstone Black for $349/€299.

The first 100 OnePlus Ones will be available through the OnePlus Phone Smash, starting April 25th. OnePlus fans can go to oneplus.net/smash to apply to smash their current phone in exchange for a OnePlus One. 100 lucky applicants will get the very first 100 OnePlus Ones for just $1 as well as the ability to invite their friends to buy the OnePlus One.

OnePlus One Specifications

Basic Parameters
| | |
| --- | --- |
| Color | Silk White/Sandstone Black |
| Dimensions | 152.9 x 75.9 x 8.9 mm |
| Weight | 5.71 ounces (162g) |
| Operating System | CyanogenMod 11S based on Android 4.4 |
| CPU | Qualcomm® Snapdragon™ 801 processor with 2.5GHz Quad-core CPUs |
| GPU | Adreno 330, 578MHz |
| RAM | 3 GB LP-DDR3 @1866MHz |
| Storage | 16/64 GB eMMC 5.0, available capacity varies |
| Sensors | Accelerometer, Gyroscope, Proximity and Ambient Light |
| Battery Capacity | Embedded rechargeable 3100 mAh LiPo battery |
| | |
| --- | --- |
| Size | 5.5 inch JDI |
| Resolution | 1080p Full HD (1920 x 1080 pixels), 401 PPI |
| Type | LTPS IPS with TOL |
| Protection | Corning® Gorilla® Glass 3 |
| | |
| --- | --- |
| Sensor | 13 Megapixel - Sony Exmor IMX 214 |
| Lenses | 6 lenses to avoid distortion and color aberration |
| Flash | Dual-LED |
| Aperture | f/2.0 |
| Front Camera | 5 Megapixel - Distortion free |
| Video | 4K resolution video with stereo recordingSlow Motion: 720p video at 120fps |
| | |
| --- | --- |
| Frequencies | GSM: 850, 900, 1800, 1900MHzWCDMA: Bands: 1/2/4/5/8LTE: Bands: 1/3/4/7/17/38/40 |
| Wi-Fi | Dual-band Wi-Fi (2.4G/5G) 802.11 b/g/n/ac |
| Bluetooth | Bluetooth 4.1 |
| NFC | 65T (software card emulation, payment methods and multi-tag support) |
| Positioning | Internal GPS antenna + GLONASSDigital Compass |
| | |
| --- | --- |
| Speakers | Built-in Stereo Speakers |
| Microphones | Tri-microphone with noise cancellation |
Ports, Slots, Buttons and Indicators
| | |
| --- | --- |
| Ports | Data & Charging: Micro USB 2.0Audio: Jack 3.5mm |
| Buttons | Power ButtonVolume RockersCapacitive / On-screen buttons |
| SIM | 1 slot - Micro SIM |
| Indicators | 1 LED notification light (multicolored) |
| | |
| --- | --- |
| Audio supported formats: | Playback: MP3, AAC, AMR, OGG, M4A, MID, WMA, FLAC, APE, AAC, WAVRecording: AAC, M4A |
| Video supported formats: | Playback: MP4, H.263, H.264, RMBB, FLV720PRecording: MP4 |
| Image supported formats: | Playback: JPEG, PNG, GIF, BMPOutput: JPEG, RAW |
1x OnePlus One
1x Wall Charger
1x USB Cable
About OnePlus
OnePlus is a global technology startup committed to creating beautiful devices with the best possible hardware to ultimately create a better day-to-day experience for users. Developed around the mantra, 'Never Settle', OnePlus aims to disrupt the industry by providing top of the line technology to users around the world. For more information, please visit http://oneplus.net.